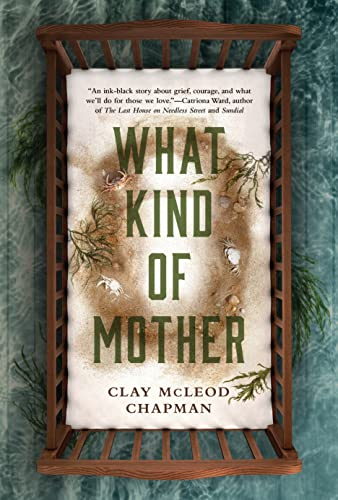 For those who have read my reviews previously, it's no secret that I am a big fan of Mr. Chapman's work. There is a certain way he approaches a story that evolves the absolute normal aspects of everyday life into a spiral of fascinating terror, and What Kind of Mother does exactly this.
Deeply entrenched in southern gothic horror, What Kind of Mother tells the tale of Madi Price, a mother who is forced back to her hometown of Brandywine, Virginia in order to have any semblance of a relationship with her seventeen-year-old daughter. With nothing really to her name, Madi ekes a meagre living reading palms at the local farmers market and a rundown motel on the edge of town.
Then Henry McCabe enters the story. Henry is an old high school flame, and now fisherman, who now spends his time posting flyers in the desperate search for his infant son who went missing five years ago.
Madi gets involved, and then the whirlwind really starts.
Reading Henry's palm, Madi begins to be haunted by nightmarish visions of the waters of the Chesapeake Bay, and then the familiar Chapman spiral begins.
One of the things I absolutely love about Mr. Chapman's works is the way he creates a tiny postcard of a setting, and then just pours on the flavor. Moisture is a huge theme in this novel, and it really did not help that I have been dealing with the Summer heat and humidity of North Texas while reading it. I swear I had a cloying claustrophobia whenever I sat down on the patio to continue reading. It might be in my head, but that's what I've come to expect from a Chapman novel.
This is definitely a novel of zigs and zags. Situations are turned upside down, and it was often hard for me to figure out if I had figured out a twist prior to getting to it, or if I was just led to believe I had figured it out.
I will tell you one thing, Clay McCleod Chapman has absolutely ruined crabs for me. I'm not sure I can even be in the same room as them now.