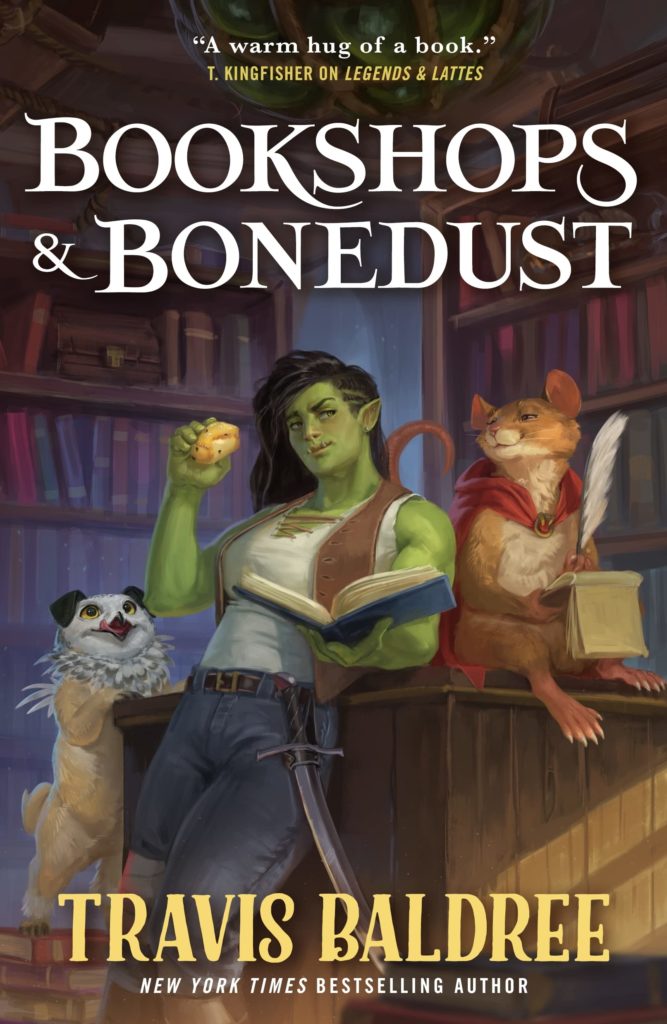 Our favorite mercenary orc is back! In this prequel to Legends & Lattes we find Viv fighting for Rackam's Ravens and hunting a powerful necromancer. When she is injured, Rackam leaves Viv in Murk to recuperate. Naturally, Viv gets bored, and finds a good diversion in the form of a local bookshop. There we meet the foul-mouthed ratkin owner Fern and her griffin-dog Potroast.
There is some mystery and intrigue, a bit of romance, and a whole lot of reading.
I very much enjoy the way Mr. Baldree worldbuilds. It's pretty boilerplate high fantasy, but the attention to detail is great, and the reader really gets to know Murk and it's passel of occupants. There were a couple of twists in this that I did not expect, and the epilogue was pretty much my favorite part of the entire book. I'm sure this will show up on a mess of "must read" lists for 2023/4. I, for one, cannot wait for the next installment. Baldree's writing is definitely a marvelous palate cleanser for the amount of grimdark I typically read.